Carla Basili
Paper Title: Information Literacy Policies from a European Commission's Perspective
Biography: Carla Basili is Senior Researcher at the Italian National Research Council and Associate Professor on Methodologies of Scientific Information at Sapienza University in Rome. She has been Associate Professor of Documentation at the Macerata University (1995-2007) and the Lumsa University in Rome (1998-2008), Vice-president of the Italian Association for Advanced Documentation (1998-2004) and Italian delegate in the European Council of Information Associations (ECIA) (1997-2004). Carla Basili is co-ordinator and initiator (since 2001) of the European Network on Information Literacy (EnIL) and of the European Observatory on Information Literacy Policies and Research (since 2006). Her research interests focus on Scientific Information, Information Literacy and Scientific Information Policies. She has authored numerous books on information literacy.
---
Dr. Albert K. Boekhorst
Paper Title: MIL and It's Kind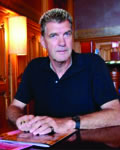 Biography: Albert K. Boekhorst (1943) is a semi-retired information scientist (Universiteit van Amsterdam and University of Pretoria). He holds MA in Sociology (UvA) and Ph.D in Information Science (UP). His research concentrates on the access to information, information literacy and school libraries. He is Information Officer of the IFLA Information Literacy Section, member of IF
LA School Libraries Section, board member of ENSIL and member of IASL and the Dutch Library Association. He participated in several UNESCO Expert Group Meetings on Media and Information Literacy and coordinated the worldwide UNESCO Training the Trainers for Information Literacy workshops series. He was involved in writing the UNESCO-IFLA MIL (Media and Information Literacy) Recommendation. Further information is available on his website: albertkb.nl
---
Dr. John Crawford
Paper Title: Are National Information Literacy Policies Possible?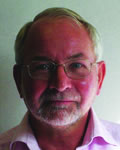 Biography: Dr. Crawford was, until retirement in December 2009, Library Research Officer and University Copyright Adviser at Glasgow Caledonian University. He had previously held posts in public and school libraries before moving into higher education. He was, for six years (2004-2010), the Director of the Scottish Information Literacy Project and now leads it successor project, an online community of practice, Information skills for a 21st century Scotland. He was a Trustee of the Chartered Institute of Library and Information Professionals (CILIP) from 2010 to 2012, served on its Council and was also a member of its Finance and Risk Task and Finish Group. He has authored over 85 articles in professional and academic journals on information literacy, the evaluation of library and information services and library and information history. He has recently led and co-authored a book on information literacy and lifelong learning. He has guest edited two special issues of Library Trends on the theme of "information literacy outside the academy" and more recently has guest edited a special issue of Library and Information Research on the theme of "information literacy and lifelong learning". He has presented extensively at conferences, both in the UK and abroad. Since retirement his main interest has been in the development of information literacy policy and practice outside higher education.
---
Dr. Natalia Gendina
Paper Title: Information Culture, Media and Information Literacy in Russia: Theory and Practice, Problems and Prospects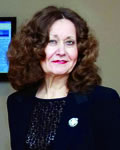 Biography: Dr. Gendina is Director of Science Research Institute of Information Technologies in Social Sphere in Kemerovo State University of Culture and Arts. She is a Doctor of Pedagogical Sciences, Professor, Honored Scientist of Russian Federation. Since 2000 Dr. Gendina has worked with UNESCO and IFLA. She is a member of the Standing Committee of Information Literacy Section of IFLA and a member of the Russian Committee for UNESCO Information for All Programme. Her researches are related to two priorities of this Programme: information literacy and information accessibility. Dr. Gendina is working to advance information and media literacy in Russia. She, with her research team, developed a curriculum for the course "Basics of Personal Information Culture" for all levels of secondary school (from the first to the eleventh), as well as for colleges and universities. Dr. Gendina is implementing this program in many educational institutions and libraries of Russia. She is the author of more than 200 works, including guidelines, manuals, five books and over 70 articles on Personal Information Culture and Information Literacy.
---
Bill Johnston
Paper Title: Information literate lives in the 21st Century (Co-authored with Sheila Webber)

Biography: Bill Johnston is a retired Senior Lecturer in the Centre for Academic Practice and Learning Enhancement at the University of Strathclyde, Scotland, and a Fellow of the Higher Education Academy. He has undertaken extensive research on curriculum development (including projects funded by the UK's Arts and Humanities Research Council and the Quality Assurance Agency, and the Australian Learning and Teaching Council). Bill has been invited keynote speaker at international conferences on the first year experience of Higher Education, and on information literacy. Since retiring, Bill has remained academically active and is currently researching the information literacy experiences of adult learners on a university pre-entry course. He is also a contributer to a current European project DIALOGUE (http://dialogue.eucen.eu/) which aims at bridging the gap between academic research on University Lifelong Learning (ULLL) and professional practice.
---
Dr. Evgeny Kuzmin
Paper Title: Productive Partnerships to Promote Media and Information Literacy for Knowledge Societies: IFLA and UNESCO's Collaborative Work (Co-authored with Maria-Carme Torras)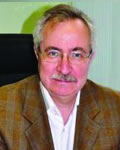 Biography: Dr Evgeny Kuzmin is Chair of the Intergovernmental Council of the UNESCO Information for All Programme (IFAP), Chair of the Russian IFAP Committee, a member of the Commission of the Russian Federation for UNESCO, and President of the NGO Interregional Library Cooperation Centre; Merited Worker of Culture of the Russian Federation. Dr Kuzmin introduced national programmes to modernize libraries in Russia. He is the author of the monograph titled Russian Libraries at the Turn of the Millennium. Government Library Policy: A Change of Paradigm; more than 350 contributions to the Russian and foreign press; compiler and editor and of more than 50 analytical collections on national and international cultural and information policies. He organized more than 50 major international and national conferences on diverse aspects of the development of culture, libraries and information society. He was a member of the UNESCO Memory of the World Programme (1997-2001), and board member of IFLA (2003-2005). Worked as the Head of the Library Department of the Ministry of Culture of the Russian Federation (1992-2005). Holds degrees in Electronic Engineering and Library and Information Science.
---
Dr. Jesus Lau
Paper Title: Walking from concepts to facts: A Holistic Information Literacy Approach Experience at the University Level. (Co-authored with Alberto Gárate and Cecilia Osuna)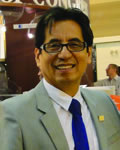 Biography: He is full time professor at Universidad Veracruzana. He holds a Ph.D. in Information Science from Sheffield University; a Master's Degree in Library Science, from Denver University. He has received the National Researcher Award six times, 1989-2010 (Mexico). He is former member of the Board of Directors of the Special Libraries Association (USA). Member of the Governing Board and Executive Committee of IFLA; Member of the Trejo-Foster Foundation; and Past-President of the Mexican Library Association (AMBAC). Co-author of the Mexican Information Literacy Standards for Higher Education, and author of the IFLA International Guidelines on Information Literacy for Life-Long Learning now available in several languages, and editor of the book Information Literacy: International Perspectives, as well as other published books and papers, including the co-authored (Ralph Catts) Towards Information Literacy Indicators: A Conceptual Framework Paper, written for and published by UNESCO, 2008. Coordinator of the UNESCO-funded past projects of InfoLit/IFLA: a) the Web-based International Information Literacy Resources Directory, b) the International Information Literacy State of the Art Report, and also coordinator of the c) IL International Logo Contest, all available in their former version at www.infolitglobal.info
---
Dr. Annemaree Lloyd
Paper Title: Building Information Resilient Workers: The Critical Ground of Workplace Information Literacy Research. What Have We Learnt?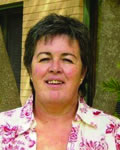 Biography: Dr Lloyd works at School of Information Studies at Charles Sturt University. She has extensive research interests in information literacy and information practice in theoretical and applied settings. Annemaree's research has focused on theorizing information literacy as a socially enacted practice in the workplace and in community contexts. Her current research program has three strands. Workplace research explores the role of information literacy practice and constructs of workplace knowledge and identity. In the health sector, information practices and the intersection of knowledge domains are the focus of research, in addition to conceptions of health information literacy. In the community sector, the relationship between information literacy, social inclusion and participatory citizenship among refugees is being explored. Dr Lloyd is the author of Information literacy landscapes: Information literacy in education, workplace and everyday contexts and co editor of Practising information literacy: Bringing theories of learning, practice and information literacy together (Lloyd & Talja). In 2009, Annemaree was a RIPPLE (Research into Professional Practice and Learning) Fellow and an Erasmus Mundus Scholar in 2010.
---
Dr. Paul Sturges
Paper Title: The Information Literate Brain (Co-authored with Almuth Gastinger).
Biography: Dr. Sturges is Professor Emeritus, Loughborough University and Professor Extraordinary, University of Pretoria. He has traveled widely throughout the world, giving lectures and conference presentations, leading workshops on Intellectual Freedom topics, providing consultancy, and researching. His more than 150 articles, reports and books deal with a variety of issues in information science, with an emphasis on the developing world, and a strong specialization in ethics of information. Consultant to the Council of Europe on freedom of expression and public access points to networked information, and also on library legislation, 1997-2001. Chair of the International Federation of Library Associations' (IFLA) Freedom of Access to Information and Freedom of Expression (FAIFE) Committee 2003-9. Made Officer of the Order of the British Empire (OBE) in 2010 for services to libraries in the UK and overseas, and awarded the IFLA Medal in 2011.
---
Dr. Maria-Carme Torras
Paper Title: Productive Partnerships to Promote Media and Information Literacy for Knowledge Societies: IFLA and UNESCO's Collaborative Work (Co-authored with Evgeny Kuzmin)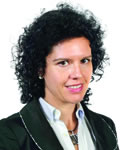 Biography: Dr. Torras is the library director at Bergen University College, Norway. She is the chair of the Information Literacy IFLA section, of which she has been a standing committee member since 2005. She has managed several information literacy education projects. She was co-chair of the International Conference on Media and Information Literacy for Knowledge Societies (Moscow, 24-28 June 2012), organised by UNESCO, IFAP and IFLA. The conference resulted in the Moscow Declaration on Media and Information Literacy. Dr. Torras is particularly interested in the professionalisation of the academic librarian's pedagogical role in student and research support. She has been involved in several international training the trainers in information literacy initiatives. She has authored numerous articles on information literacy.
---
Dr. Sirje Virkus
Paper Title: Information Literacy in Europe: Ten Years Later
Biography: Sirje Virkus is a Professor of Information Science at the Institute of Information Studies (IIS) at Tallinn University. She has an extensive experience working with educational innovation and research in the higher education sector in Estonia. She is a coordinator of the Erasmus Mundus Master programme "Digital Library Learning" (DILL) at TU and teaches information and knowledge management within this programme. Her research interests are focused on the development of information-related competencies, ICT innovation in education and internationalisation. She has written more than 130 research publications. She received her PhD from Manchester Metropolitan University ("Development of Information-related Competencies in European Higher Open and Distance Learning: An Exploration of Contextual Factors"). In 2012 she was elected as an Erasmus Ambassador in honor of the 25th anniversary of the Erasmus programme by the European Commission. Since October 2012 she is the head of the Centre for Information and Knowledge Management at IIS.
---
Dr. Li Wang
Paper Title: An Information Literacy Curriculum Integration Model and Its Application in Higher Education and in Library Staff Development
Biography: Dr. Li Wang is the Learning Support Services Manager at The University of Auckland Library, Auckland, New Zealand. She has extensive experience in information literacy education. Her interested areas include information literacy curriculum development, learning theories and practice, student-centred approach and new technology used in information literacy education. Dr. Wang has developed an information literacy curricular integration model which has been applied in curricular integration of information literacy in various disciplines in higher education. The model has also been successfully applied in staff development and training programme on information literacy. Dr. Wang has been invited as a keynote speaker in international information literacy conferences. She is listed as an information literacy champion on the US National Forum on Information literacy.
---
Sheila Webber
Paper Title: Information literate lives in the 21st Century (Co-authored with Bill Johnson)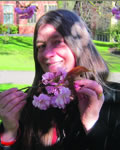 Biography: Sheila is a Senior Lecturer in the Information School, University of Sheffield, UK. She is Director of the Centre for Information Literacy Research, Head of the Department's Libraries and Information Society Research group, and coordinator of the MA Information Literacy programmes. Sheila has been involved in numerous Information Literacy initiatives and associations and is currently a committee member of the IFLA Information Literacy Section. This year she initiated an IFLA project to identify the profile of an information literacy professional. Sheila is an invited speaker on information literacy internationally, author of over 100 publications, and has maintained the Information Literacy Weblog since 2005 http://information-literacy.blogspot.com (which this year achieved half a million page views). Sheila has been working with Bill Johnston on information literacy teaching and research for over 15 years, starting with their development of the first credit bearing IL module in a business school, in the 1990's, and including recently (December 2012) invited workshops in Canada on the Information Literate University. Sheila is a Fellow of the Chartered Institute of Library and Information Professionals, and of the Higher Education Academy.